Advertise
2018 BOPSS SHOW GUIDE

This is the Official Guide for the 2018 Bakken Oil Product & Service Show and the only publication to be distributed at the event. The guide will contain the Exhibitor Directory and Hall Map, sponsor profiles, and relevant business information.
Reserve your advertising space today to ensure a place in this premiere publication and market your products and services in the Williston energy industry.
The Only official publication distributed at BOPSS
Given to every attendee at registration
Additional copies hand delivered to key industry contacts prior to the show
Space availability is on a first-come, first-served basis
Not required to be an exhibitor at the Bakken Oil Product & Service Show to advertise

You may also complete the
2018 Bakken Oil Show Guide Contract
and fax or mail to:
Fax: 701-577-1105

Mail: 2018 Bakken Oil Show
c/o Dawa Solutions Group
PO Box 936
Williston, ND 58802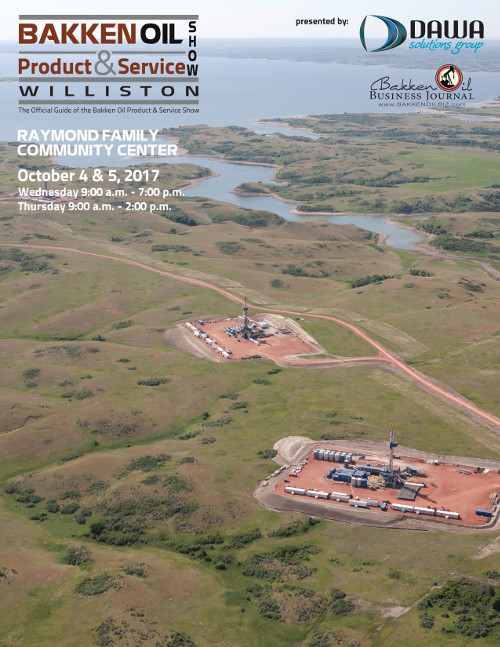 Deadlines
August 10, 2018:
Reservation Deadline
August 17, 2018:
Artwork Due
October 3 & 4, 2018:
Show Dates
Questions regarding
advertising
in the guide may be directed to DAWA Solutions Group at 701-577-1100 or TiffanyS@DAWAsg.com.
Artwork must be submitted by the artwork deadline to TiffanyS@DAWAsg.com.
The Official Bakken Oil Show Guide is produced by DAWA Solutions Group.
Rates
AD SIZE
RATE
DIMENSIONS (W x H)
Full Page 
1/2 Page 
1/4 Page 
$800
$450
$300

8.5" x 11"
8" x 5.15"
3.9" x 5.15"

SPECIAL POSITION




Back Cover
Inside Covers
Across from Inside Cover

$1,500
$1,000
$900

8.5" x 11" (with bleed)
8.5" x 11" (with bleed)
8.5" x 11" (with bleed)